About Lima Invest Real Estate
The origin of the company Lima Real Estate is based on the year 2016.
The company, which is still owner-managed today, operates with its pulse and mind on the investment market.
We specialize in the discreet placement of selected investment properties and are primarily active in the countries of Germany, Austria and Switzerland. Our customer base now includes 
Over 10,000 commercial and institutional investors and the number is growing steadily.
With us, you can rely on comprehensive, serious advice and individual service. Discrete processing is a matter of course for us. You are not only our customer, you are our partner, because we treat every project as our own - both in the search and in the sale of the property. They are the focus of our activities, because customer satisfaction is an important measure of our success.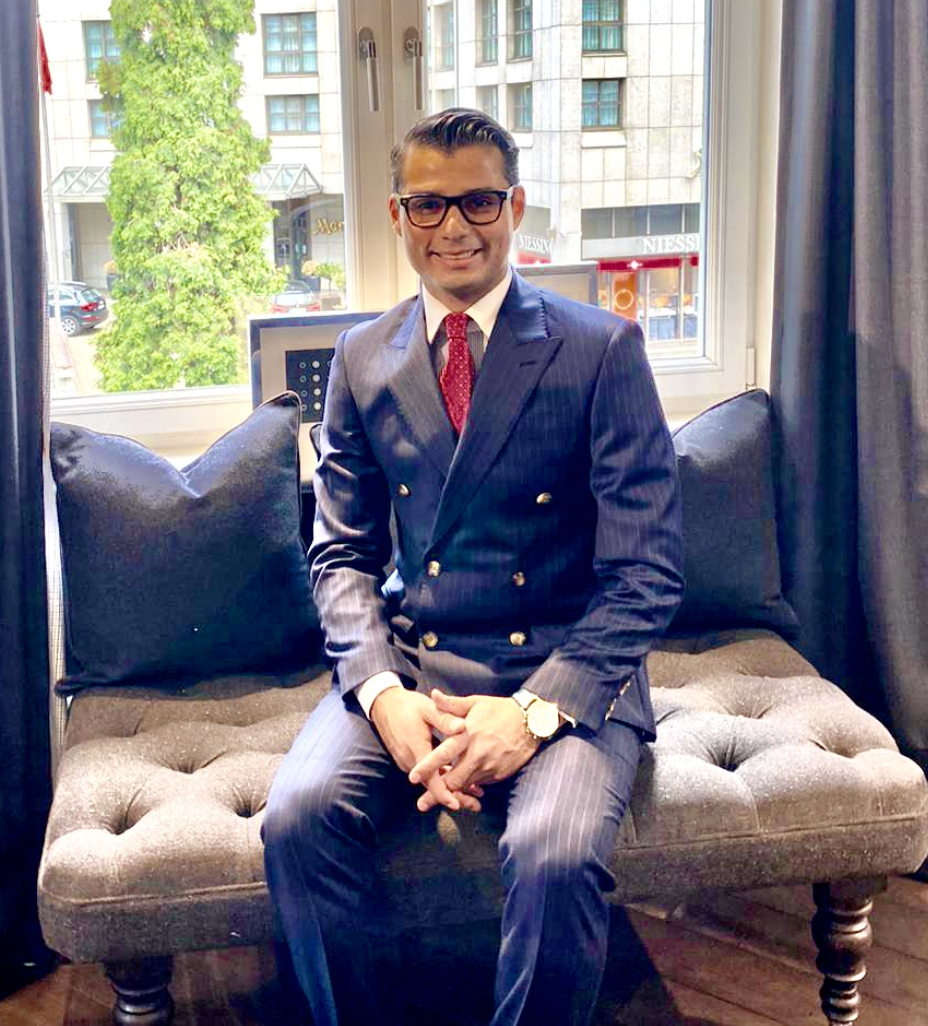 Mr. Lima's start in self-employment in the real estate industry began early and immediately after completing his commercial training in 2013. From 2014 to 2016, Mr. Lima worked as an authorised signatory in a traditional Lübeck real estate company and took over responsibility for the entire marketing strategy, processes and systems as well as team building at an early stage. In 2016, Mr. Lima founded Lima Immobilien - since then, as Managing Director, he has been responsible for the brokerage business in the investment sector in the D.A.CH region with a total value of around 1 billion euros.
Investment broker &
Assistance to the management
My name is Sabrina Patoka and I am the assistant to our managing director, Mr Lima. I am also responsible for the international investor contacts at Lima Invest. Coupled with my passion for interior design and languages, my natural understanding of the real estate industry has made me a competent advisor in all real estate matters, in addition to valuable years as a sales and distribution trainer at an international level for a leading global logistics service provider.
Having grown up bilingually and having lived abroad in Central America for several years, I am not only fluent in Polish, English and Spanish, but also familiar with a wide range of cultures. One of my strengths is to quickly understand and respond to the needs of my counterpart - this is a great advantage in the investment advisory industry. Not only is the empathy of an investment advisor an indispensable tool for me, but also a trustworthy relationship and transparency with our clients and partners. Last but not least, only entrepreneurial thinking can generate added value for everyone in a professional manner.
I have learned, especially in recent years, that every property is as unique as an individual's fingerprint. The style, the construction method, the development possibilities of each property and, last but not least, the location are unique and must therefore be viewed from a different angle each time. Accordingly, every real estate brokerage requires an individual concept and tailor-made strategies - especially in the discrete off-market distribution. Because this is the only way that independent and differentiated marketing of a property can function at a high level!
I look forward to your unique request & our next real estate transaction!